Twijfelt u aan de effectiviteit van je persberichten? Vallen uw nieuwsbrieven niet genoeg op? Vindt u het moeilijk om de toon te bepalen van een advertorial?
Pittige teksten, persberichten, nieuwsbrieven en advertorials die de aandacht trekken, ze zijn van doorslaggevend belang vandaag de dag. Dat geldt voor marketing- en pr-bureaus, maar ook voor supermarkten, producenten, non-profit-organisaties en wijnimporteurs.
Het belang van goed geschreven teksten is enorm. En het gaat niet alleen om de voor de hand liggende zaken als nieuwsbrieven en persberichten. Ook kleine tekstjes moeten geschreven worden, schapkaarten, wijnbeschrijvingen, menu-items op de restaurantkaart, tekstjes voor websites, blogs en interne media.
Onno Kleyn Journalistiek heeft zeer veel ervaring op al deze terreinen. Samen met de opdrachtgever zetten we een koers uit en helpen we uw medewerkers alles uit hun talenten te halen. Daarbij hoort het maken en bespreken van opdrachten en het beoordelen van eerder gemaakte teksten.
Informatie en inschrijven
Via het contactformulier of met een e-mail naar postmaster@onnokleyn.nl
'Schrijftraining van Onno voor alle meiden van ons bureau. Hij doet dat net zo leuk als dat hij zelf schrijft, inspirerend en met humor. Hij laat je anders naar je eigen teksten kijken. En ook nog eens een keer toegespitst op 't eigen werkveld, waardoor het direct toepasbaar is. Heel erg leerzaam!'
Anneke Tot, Tot P.R., www.totpr.nl.
Culinary Journalism Workshop with Hotelschool The Hague Gastronomy Students
In February 2015 the Gastronomy Elective Course at the Hotelschool The Hague welcomed Onno Kleyn for a unique workshop on the art and craft of culinary journalism.  This was the first of its kind for our Gastronomy students, all fourth year students with a specific passion for gastronomy and it's multiple facets.  The workshop was an unparalleled success.  By providing an insider's view on culinary journalism Onno stimulated our students to develop their own voice.  He informed, inspired and motivated our novice journalists by connecting the fields of food, wine and travel and presenting a dynamic view of an occupation and profession previously unexplored by the majority of our students.
Robert Gallicano, Food and Beverage Lecturer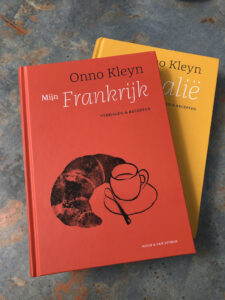 Op 2 oktober 2023 start een nieuwe cursus culinair/wijnschrijven. Intensieve, persoonlijke begeleiding op je eigen niveau en helemaal op maat, gericht op jouw doelen. Of doe mee met de workshop Kookboek Maken op 5 november! Klik hier voor informatie.